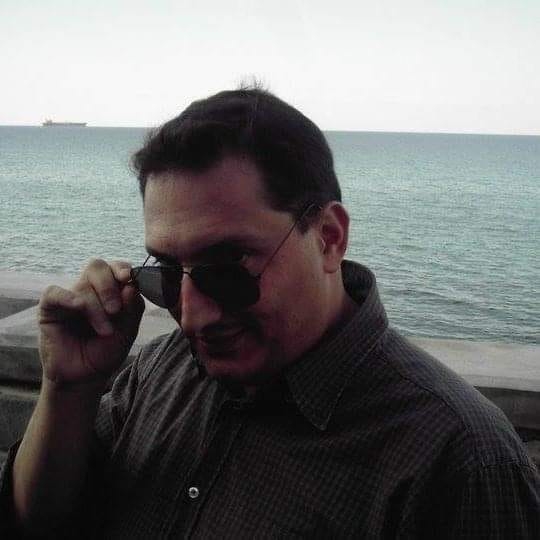 Academic & Research Fellows
PhD candidate & Support Teaching Staff member
—
Office Hours
Tue 15:00-16:00, Fri 15:00-16:00
Graduated from Technological Educational Institute of Piraeus with a Bachelor in Electrical Engineering, and obtained two Master's Degrees: A master's degree in History and Philosophy of Science and Technology (HPST Studies-joint degree from the National Kapodistrian University of Athens and the National Technical University of Athens in 2007 with grade 7/10), and a master's degree in Design and Development of Advanced Electronic Systems from the University of West Attica in 2018 with grade 7.79/10.
He completed his mandatory military service in Hellenic Air Force as a Technical N.C.O.
He has been working as an adjunct lecturer in the department of Electrical Engineering at the T.E.I. of Piraeus from 2005 to 2009. In 2009 he was appointed vocational teacher in the upper secondary education. He is holding a P.G.C.E. from the School of Pedagogical and Technological Education since 2013 (graduated with distinction). He has also successfully completed the following staff development trainings:
Leadership in Educational Units from the National Centre for Public Administration & Local Government
Management of crises and hazards for the safety and health in schools and educational units from the National Centre for Public Administration & Local Government
Introductory training for the I.C.T. in teaching (B1 Level)
Training for the Distance Learning in Schools from the University of Aegean
Teachers' introductory training
He has also been employed as a technical consultant as well as a freelancer.
He is proficient in the English Language and a basic French user.
He is currently a Ph.D. Candidate at the Biomedical Engineering Department of the University of West Attica and his research focuses in Optimal methods of dynamic billing and electrical load forecasting in critical infrastructures with application in healthcare buildings.
Other information:
He successfully completed the course "Introduction to Data Science in Python" from the University of Michigan
He has been awarded an honorary diploma for his participation in the "Operation Ifitos" by the Hellenic Armed Forces General Staff