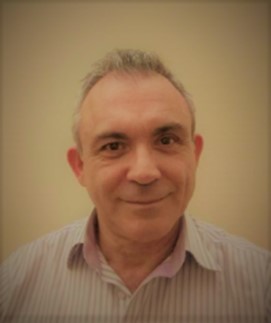 —
Office Address
ΖΑ 204, Ancient Olive Grove Campus
Dr. Anastasios Dounis is a professor at the Department of Biomedical Engineering of the University of West Attica with the subject "Expert Systems of Fuzzy logic and Evolutionary Computation". He graduated from the Department of Physics of the University of Patras and continued his postgraduate studies at National and Kapodistrian University of Athens from which he received a MSc in Electronic Automation and a PhD from the Department of Electronic Engineering of the Technical University of Crete.
His research activity focuses on the scientific topics: Computational-Artificial Intelligence, Intelligent Control, Evolutionary Computation, Neural Networks, Systems Optimization, Distributed Artificial Intelligence, Multi-agent Management Systems, Hybrid Intelligent Systems and Development Intelligent Systems in Biomedicine and Energy Management in Buildings/Hospitals.
He has participated in funded research projects, Archimedes I and II, Excellence I and Support for researchers with emphasis on young researchers – cycle B. Participated as a member in the General Assembly of the Hellenic Foundation for Research and Innovation (31/1 / 2017-30 / 6/2018). Participated in the Evaluation Committee of the research applications for research projects of the Unified Action of State Aid for Research, Technological Development & Innovation "RESEARCH-CREATE-INNOVATE" of the First Cycle, INTERVENTION II, Thematic Sector INFORMATION TECHNOLOGIES & COMMUNICATIONS (2017) and in Program "Synergasia".
He has participated as a Guest Editor in seven special editions of internationally recognized journals and as a reviewer in more than 30 journals. He is author or co-author of over 90 published papers in international journals and conferences.  In Scopus, it has 1816 reports with an echo index of h = 20.
Bibliometrics: